FRONT COVER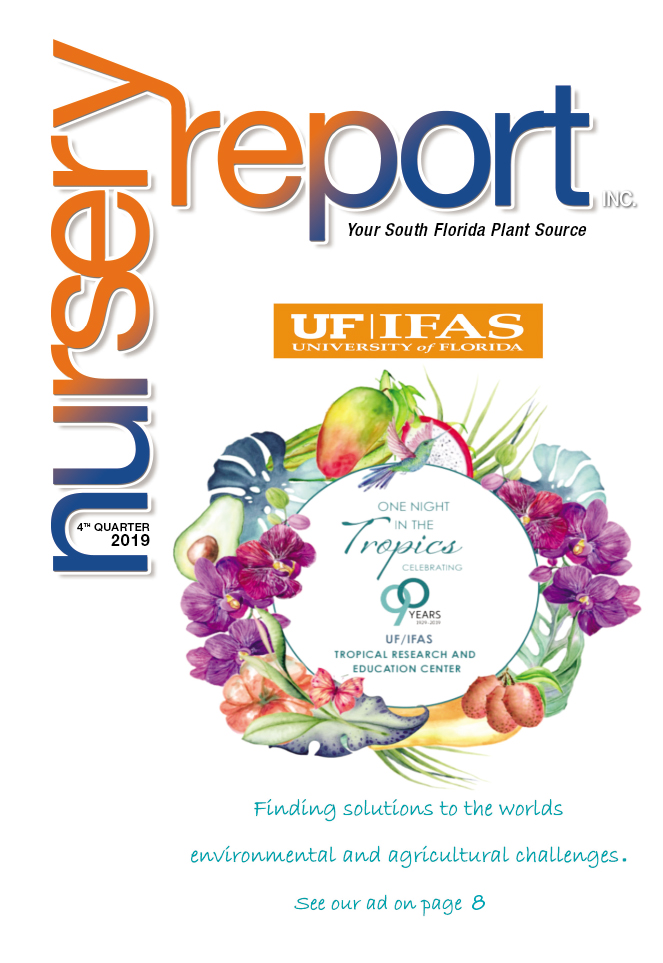 Stand out in the crowd! Give your company the exposure it needs in the printed magazine and online for the same low price!
Be on The Nursery Report FRONT COVER and allow your ad to reach more potential customers!.
Front cover for the
2020 1st Quarter
(Jan, Feb, Mar)
is now open for bid.
TPIE SHOW BOOK EDITION
To bid on this cover, please contact our office at 305-248-1117 | 305-247-9596 or email at info@nursery-report.com
Deadline to bid is 12/02/2019
County Map Subscription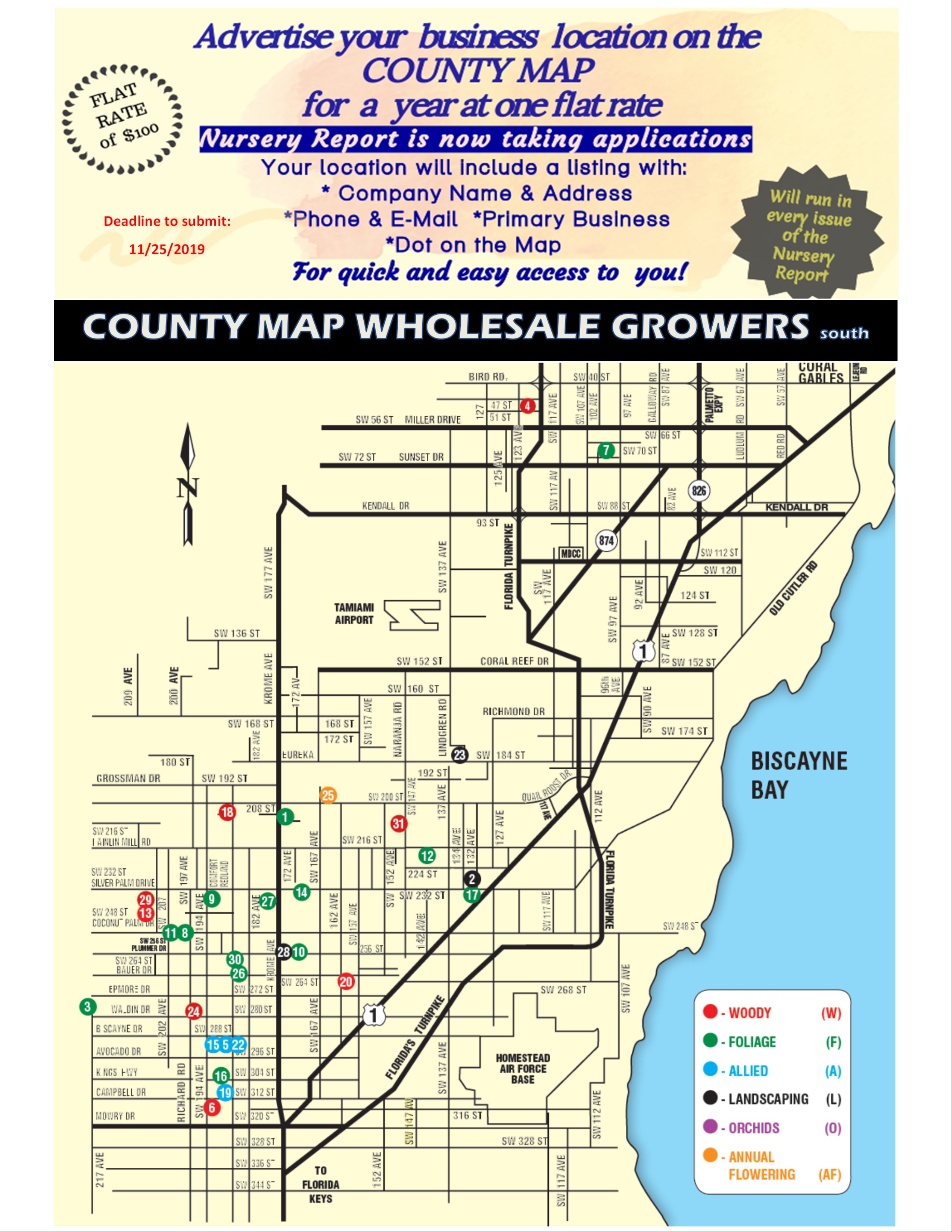 Get your spot on the 2020 MAP! Your location will run in every issue of the Nursery Report.
Same great low price of $100 for the year!
Easy access to you, located now in the front of the Nursery Report.
Don't delay and send in your application today.
Plant Listings
Attention growers, are you looking for affordable advertising? The Nursery Report is your answer! The Nursery Report is a production of the Miami-Dade Chapter FNGLA. whose number one commitment is to you, the grower! With over 41 years advertising quality plants let us help you advertise your plant material with the most affordable prices on the market. Check the following links for rates or give us a call at 305-247-9596.
Application for Subscription
Many reasons to subscribe to the Nursery Report
*The physical size and layout of the Nursery Report allows you to easily find material for your next project and take with you on the go!
*The Nursery Report contains high quality plant material and listings are fresh and up to date.
*Easy to read publication.
*For as little as $50.00 per year, you receive our quarterly publication!
Don't delay, subscribe today!
Current plant availability and prices at the nurseries supersede prices in the Nursery Report book and website. The prices in this publication are intended to be wholesale and available only to persons of business actively engaged in the pursuit of horticulture.