FRONT COVER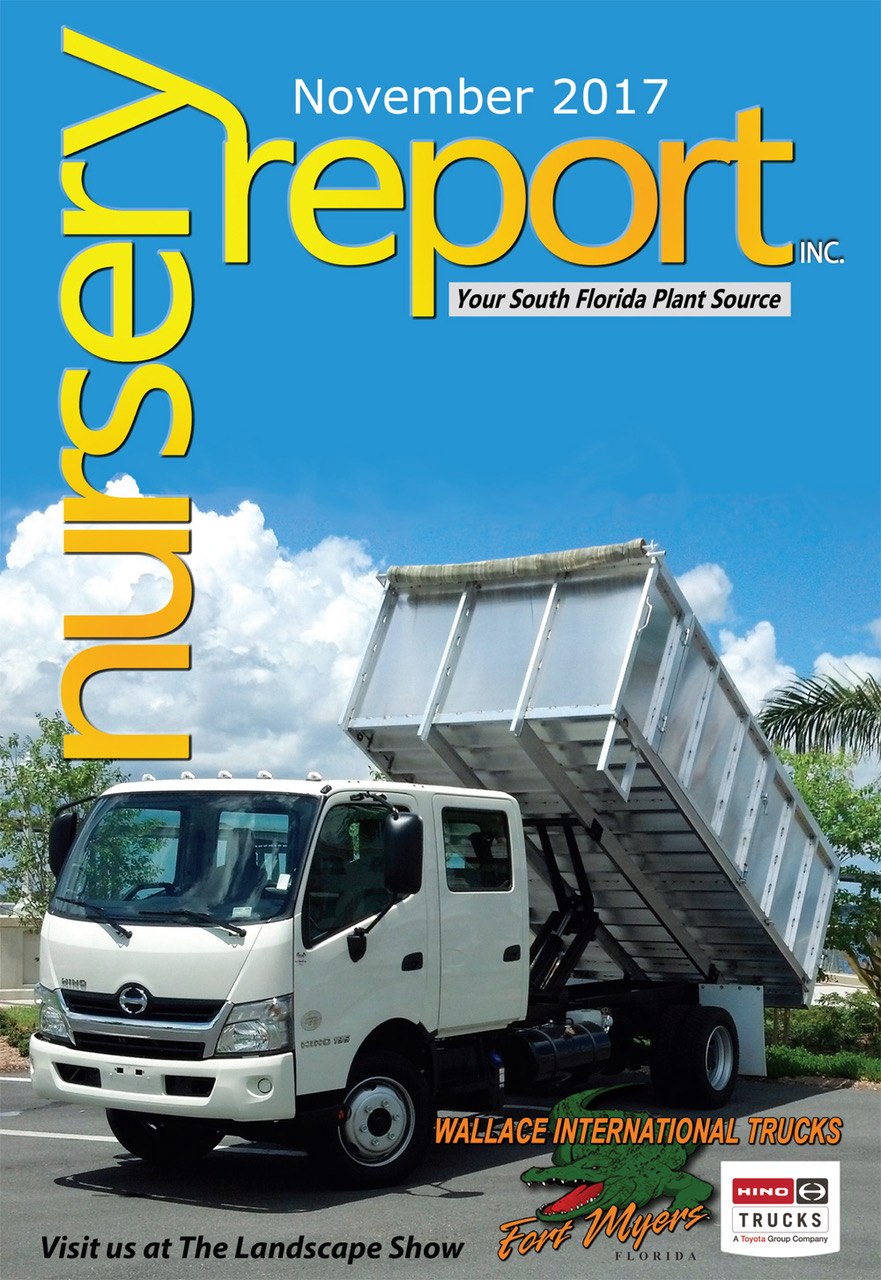 Stand out in the crowd! Give your company the exposure it needs in the printed magazine and online for a BOGO price!
The Nursery Report FRONT COVER wants you! Call us for our advertising specials.
Front cover for the DECEMBER issue is now open for bid. To bid on this cover, please contact our office at 305-248-1117 | 305-247-9596 or email at info@nursery-report.com
Deadline to bid is November 6, 2017
Plant Listings
Nursery Report Publication Rates
$2.50 per listing minimum order is $35.00 (14 items)
$2.50/listing when customer enters data on PlantAnt.com
$3.50/listing when customer emails or faxed list to office and NR staff handles the data entry
Quantity Discounts:
0- 40 Listings = Listing rate above, as long as it meets the $35 minimum order
41- 100 Listings = $100.00101- 200 Listings = $125.00201- 350 Listings = $175.00351+ Listings = Use rate schedule above or contact office for more information
For example: 450 Listings =$275.00 $175.00 (350 listings) + $100.00 (100 more listings) = $275
To download your Classified Plant Listing form Click here

Size/Description limited to 52 characters maximum, including spaces.

Application for Subscription
Many reasons to subscribe to the Nursery Report
*The physical size and layout of the Nursery Report allows you to easily find material for your next project and take with you on the go!
*The Nursery Report contains high quality plant material and listings are fresh and up to date.
*Easy to read publication
*For as little as $50.00 per year, you receive 12 issues!
Don't delay, subscribe today!
Current plant availability and prices at the nurseries supersede prices in the Nursery Report book and website. The prices in this publication are intended to be wholesale and available only to persons of business actively engaged in the pursuit of horticulture.